1/2/3 BHK Flats@Rs.16 Lac,Gautam Budh Nagar,Noida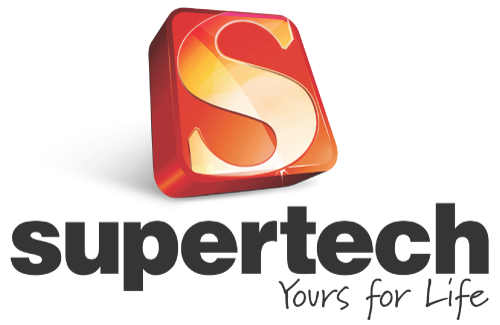 Supertech Golf Village "90% Nature. 10% Supertech
"
Premium high rise apartments that signifiy an elevated lifestyle. Its a part of Yamuna Expressway's most ambitious projects..
Golf Village offers something for everyone. Choose to live in apartments which offer a panoramic view of a 9 hole golf course designed by Graham Cooke on one side and forested area on the other. The semi furnished units are available in 1, 2 & 3 BHK options. Located along Yamuna expressway,a 100 acre fully integrated township.
Conceptualised by leading international space designers.
Semi furnished apartments available in:
1 BHK unit
2 BHK unit
3 BHK unit
Studio unit
Type
Area
CLP
Flexi
DP
Studio
590
Rate / Sq.ft / Per Sq. Yd. / Per Unit >>
3090
2935
2781
Total Price
Rs. 1823100 /-
Rs. 1731650 /-
Rs. 1640790 /-
1 BHK
690
Rate / Sq.ft / Per Sq. Yd. / Per Unit >>
2775
2636
2498
Total Price
Rs. 1914750 /-
Rs. 1818840 /-
Rs. 1723620 /-
2 BHK
1000
Rate / Sq.ft / Per Sq. Yd. / Per Unit >>
2750
2612
2475
Total Price
Rs. 2750000 /-
Rs. 2612000 /-
Rs. 2475000 /-
2 BHK + Study
1255
Rate / Sq.ft / Per Sq. Yd. / Per Unit >>
2750
2612
2475
Total Price
Rs. 3451250 /-
Rs. 3278060 /-
Rs. 3106125 /-
3 BHK
1440
Rate / Sq.ft / Per Sq. Yd. / Per Unit >>
2750
2612
2475
Total Price
Rs. 3960000 /-
Rs. 3761280 /-
Rs. 3564000 /-
Additional Charges :-
Lease Rent
Rs. 60 / Sq feet
IFMS
50
Covered Carparking
250000
Electricity Charges
(Mandatory)Min 2kW
20000/ k.w.
EDC / IDC
125
Open Carparking
Power Backup Charges
(Optional)Min 1kW
20000/ k.w.
FFC
Club Membership
100000
PlCs
Floor PLC - as applicable: Corner, Park, Road Rs 25 pr sq ft
Other Charges / Remarks
Meter connection charges Rs. 20000/- for single Phase, Rs. 25,000 for double Phase
Name of Company:
Company Size: