2/3 BHK@Rs.45 Lakhs,Mussorie Road,Dehradun (U.K.)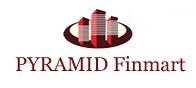 A world-class leisure home spread out over approx 12000 Sq Yards, envisioned as a complete, self-contained campus area built around the best of the facilities. Apartments with modern conveniences such as a clubhouse, jogging track, swimming pool and more.
An enviable blend of sheer luxury and suburban lifestyle, comprising fully furnished serviced Studio & 1 BHK units in a Ground + 6 floors modern structure, unparalleled combination of green features and plethora of amenities offered within the premises crowns the pleasure of living.
Name of Company:
Company Size:
Other Projects in Dehradun